InCommon Certificate Service Webinar Replay: OU Field Deprecation and ACME Automation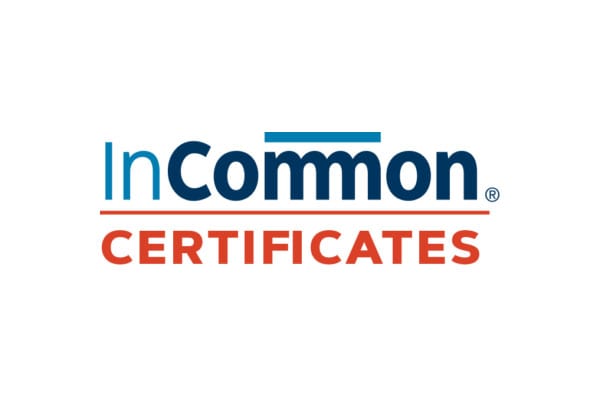 Learn More!
We hosted a webinar on Tuesday, March 22, at 10 a.m. EST to provide subscribers with updates on two important aspects of the InCommon Certificate Service: OU field deprecation and ACME automation.
OU Field Deprecation
Have you reviewed any potential uses of the OU field in your internal processes well in advance of the final deprecation deadline on September 1? Last summer, the CA/B Forum concluded that "Organizational Unit" is a concept internal to a company and therefore lacks credible, outside information sources for a Certificate Authority (CA) to verify.
Policies designed to prohibit the use of unauthenticated brands or domain names in OU fields are extremely hard to police. Removing the field eliminates this problem. InCommon Certificate Service subscribers who use OU field should evaluate any processes or systems that depend on the presence of information in this field. Beginning April 1, 2022, Sectigo will offer subscribers the option to temporarily turn off the OU field on a per-account basis, enabling them to conduct real-world tests to determine the impact of this change prior to the hard deadline for eliminating the field. We want to ensure that no InCommon Certificate Service subscribers are adversely impacted by this change.
ACME Automation
Are you in need of an easier way to automate the entire lifecycle of certificates? Sectigo supports the ACME protocol to make automated deployments of SSL certificates even easier. ACME automates interactions between certificate authorities and organizations' web servers allowing the automated deployment of SSL certificates. More than100 open-source ACME clients are currently available for various web servers, load balancers, and networking devices. Subscribers have the ability to automate issuance, renewal, and replacement of SSL certificates. Sectigo also adds enterprise admin control to the protocol. By leveraging Sectigo support of the ACME protocol, subscribers can save time, minimize human errors, and prevent widespread outages, reducing risk and the total cost of certificate ownership.
Our panel will address some of your most frequently asked questions about these two key areas to ensure you're prepared from day 1.
Speakers:
Paul Caskey, InCommon/Internet2 (moderator)
Nick France, CTO of SSL, Sectigo
Caleb Kennedy, Service Account Manager, Sectigo
If you were not able to attend the live webinar, request the recording.
About the InCommon Certificate Service
The InCommon Certificate Service offers unlimited certificates for all the domains you own or control for U.S. higher education. The service is ideal for an enterprise-level deployment and offers both central control and delegated administration of ordering and managing certificates. More details are at the InCommon Certificate Service web page.
About Sectigo
Sectigo is one of the world's largest and longest-standing Certificate Authorities (CA), trusted by more than 700,000 customers, including 36% of the Fortune 1000. We provide an industry-leading portfolio of digital certificates and a Certificate Lifecycle Management (CLM) solution that enables enterprises to manage public and private certificates issued by Sectigo and other CAs to secure every human and machine identity from a single platform.