InCommon Trademark and Logos
The InCommon® name and all InCommon logos are registered trademarks of InCommon, an LLC operated by Internet2®. These policies and guidelines cover all InCommon logos and trademarks, including specific applications of such as "InCommon Certificate Service," "InCommon Federation," and others. This page also provides guidelines and resources for using the InCommon logos and trademarks.
InCommon Badges
The InCommon Badges are for use by current InCommon Participants and InCommon Catalysts without obtaining permission, but these style specifications should be followed. If an organization discontinues its membership/affiliation, the logo use must cease.
The badge logos must be downloaded from the InCommon website (above). Logos should never be recreated. The badge logos consist of multiple elements: the logotype (InCommon), the modifier (Participant or Catalyst), the graphic (double M) and a circular rule. These elements should always appear together.
A minimum amount of clear space should be maintained around all four sides of the badge logos (as indicated by the magenta rule in the graphic below). This minimum space is defined as 1/4x (where X is the height of the logo). Illustrations, photography and typography should not enter the space as defined by the magenta rule in the graphic below. The minimum reproduction size of the badge logos is 0.5" wide or 36 pixels wide.
The PNG files have transparent backgrounds and can be sized without loss of resolution. If you need something different, please complete our help form.
Usage Policy and Goals
The prime goals of this policy are to ensure the continued value and integrity of the InCommon trademark and to promote awareness and participation in InCommon by encouraging appropriate use of the trademark and logos.

The InCommon logo, and those logos designated as InCommon service logos, cannot be used without the expressed written permission of InCommon. The logos designated as badges are available for use by participants without obtaining prior permission.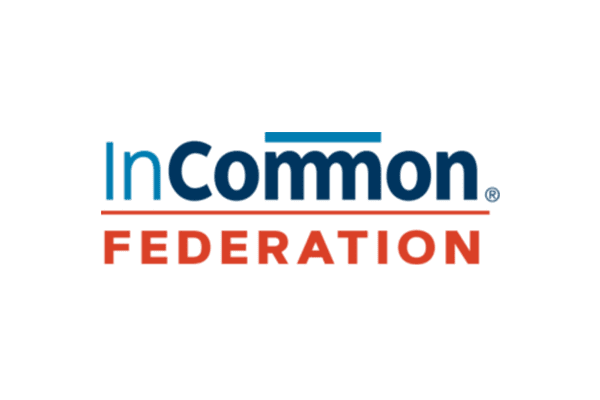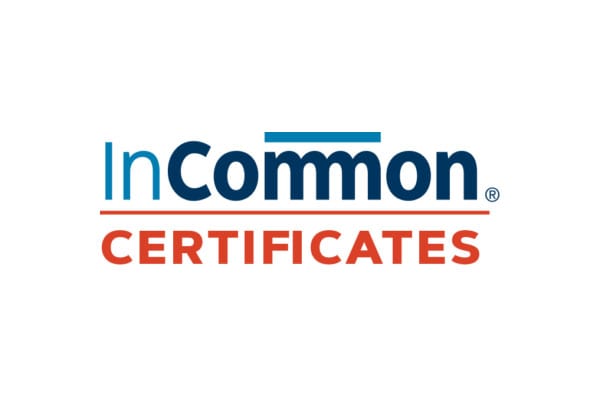 The InCommon logos and trademark must always be used in ways that are non-confusing, non-diluting, and non-disparaging. Non-confusing means that use should not imply inaccurate affiliation with or endorsement by InCommon or Internet2. Non-diluting means that use may not contribute to the marks becoming generic terms. Non-disparaging means that InCommon trademarks may not be used to defame or derogate.
Contact
Please complete our help form if you need more information about, permission to use, or high-resolution copies of the InCommon logos and trademarks.