September 9, 2020
By Nicole Harris
Head of Trust and Identity Operations 
GÉANT
I've been a long-time attendee at the Internet2 Technology Exchange events and as I look at my fall calendar it seems strange not to be planning for a flight across the Atlantic Ocean. Internet2 has for many years generously hosted the REFEDS community as part of TechEx, and I have always been an enthusiastic participant in ACAMP with a great appreciation for the unconference style and the excellent and entertaining hosting by Tom Barton and Ann West.
For this reason I was happy to join the programme committee for planning the trust and identity sessions at TechEx and I am happy that we will still see a TechEx event happening in 2020. Despite the seemingly endless zoom calls, our opportunities to meeting with our communities globally have been severely impacted by COVID-19. Internet2 has come up with an excellent way to tackle this with the "TechExtra" season of events that give different opportunities for the various communities, groups and organisations that value TechEx to continue to participate in a way that respects the limitations imposed on us. I'm even happier that consideration has been given in the timezone planning to make it friendly for Europeans!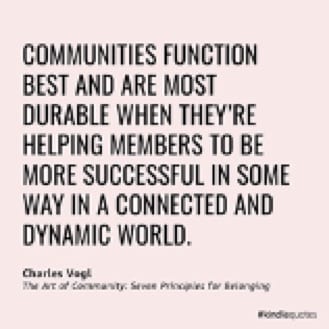 One of the reasons that I love working with the type of organic community groups that form around TechEx and REFEDS is that despite the differences of the people involved, there is always a strong sense of both a shared agenda and shared values. However, it's difficult to find the enthusiasm to keep these groups alive when we cannot meet face-to-face, and there is homeworking and home-schooling to be done. This is exactly the time we need community the most, as eloquently expressed by Charles Vogel in The Art of Community.
So I'm here to encourage you not only to put in your proposals for CAMP and ACAMP but also to bring your personalities, your brains, your anecdotes and your arguments to the event so we can make it more than just another VC. The REFEDS community will be participating strongly and hopes to present some of the ideas from its working groups during ACAMP. I'd love to hear stories from campuses in US on the challenges you have overcome in the last 6 months in the identity space, and I hope that having the event online will allow more people from my side of the pond to attend and contribute.
If you are worried about what topics people might be interesting in hearing about or arguing about, I can even help you there. ACAMP has produced 13 years of notes from the unconference sessions that are a goldmine of information about how the community is thinking and working. One common theme that can be found across all the years is how the trust and identity community can best support collaborative activities: joining us online from November 16-20 is the best way to ensure we get the best from our own ongoing collaboration.