The InCommon Certificate Service has been very successful and seen significant growth during the last decade since InCommon and Sectigo first signed an agreement. There are currently over 650 institutions subscribed to the InCommon Certificate Service.
The InCommon Certificate Service Team has begun conversations with Sectigo to explore including additional features. To that end, we are creating a community advisory group to provide input into possible updates to an expanded InCommon Certificate Service.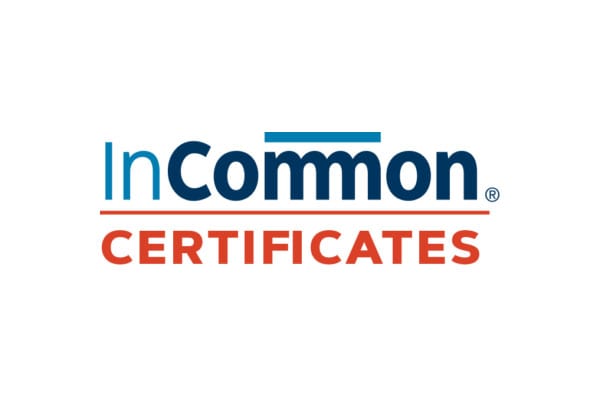 Warren Staal, senior IT security analyst, at long-time subscriber University of Iowa, has volunteered to participate in the group. "The University of Iowa has partnered with InCommon for certificates for almost a decade," Staal said. "The low-cost, subscription model with access to unlimited certificate types continues to be an attractive service well suited to assist member organizations to meet the growing regulatory and diverse security needs one can expect to find across the academic and research sectors."
"We look forward to continuing with the partnership as well as exploring new opportunities and technologies which foster collaboration, and information exchange to enhance and increase advances across higher education and research," he continued.
Along with Staal, the following community leaders have also volunteered to participate in the InCommon Certificate Service Redesign Group:
Lisa Doherty, assistant manager, Academic Computing and Datacenter Computing, Northern Arizona University
Nadim El-Khoury director of networks, Systems, Infrastructure, and CISO, Springfield College
Josh Howlett, senior consultant, Federated Solutions Ltd
Ted Pham, senior director and deputy CISO, Carnegie Mellon University
Derek Simmel, senior information security officer, Pittsburgh Supercomputing Center
Warren Staal, senior IT security analyst, University of Iowa
Michael Trullinger, chief technical operations officer, California State University
Jared Wise, IT infrastructure architect, Wilmington University
In addition to these volunteers, InCommon seeks a few additional members who are able to represent the needs of subscribers currently using the InCommon Certificate Service for eduroam client certificates and those who are using the service for code signing.
If you would be interested in participating or know someone who might be, please reach out to help@incommon.org and let us know! We value the community's input and leadership as we look toward expanding the InCommon Certificate Service in the future.