By Netta Caligari, InCommon Community Success Manager
Estimated reading time: 4 minutes
Ready for an IAM movie night? InCommon + GÉANT's 2021 CAMP Week is all wrapped up, but the party's still going! To allow the broader community access to some of the incredibly insightful content from our virtual conference, we happily announce the release of three stellar presentations, ready to view at your convenience. Make a fun afternoon out of it, or split them up throughout the week.
These videos are now available through our IAM Online platform. Below is what you can expect to learn from each presentation. Lights, camera, action:
Feature: NIH and You: MFA, Identity Assurance, and Coming Requirements
Starring:
Jeff Erickson, Chief of Identity, Credential, and Access Management Services – NIH
Sandeep Sathyaprasad, Project Delivery Manager – NIH
Sumit Nanda, Technical Lead – NIH
The Synopsis:
Listen in as the National Institutes of Health (NIH) Center discusses their transition to multi-factor authentication (MFA) to access NIH systems and applications. In September, NIH began a phased approach for enforcing MFA to access electronic Research Administration (eRA) modules. In this session, you will learn about NIH's new identity management requirements that could affect access for faculty, researcher, and scientists; what institutions and technologists need to do to prepare; and recommendations for campuses.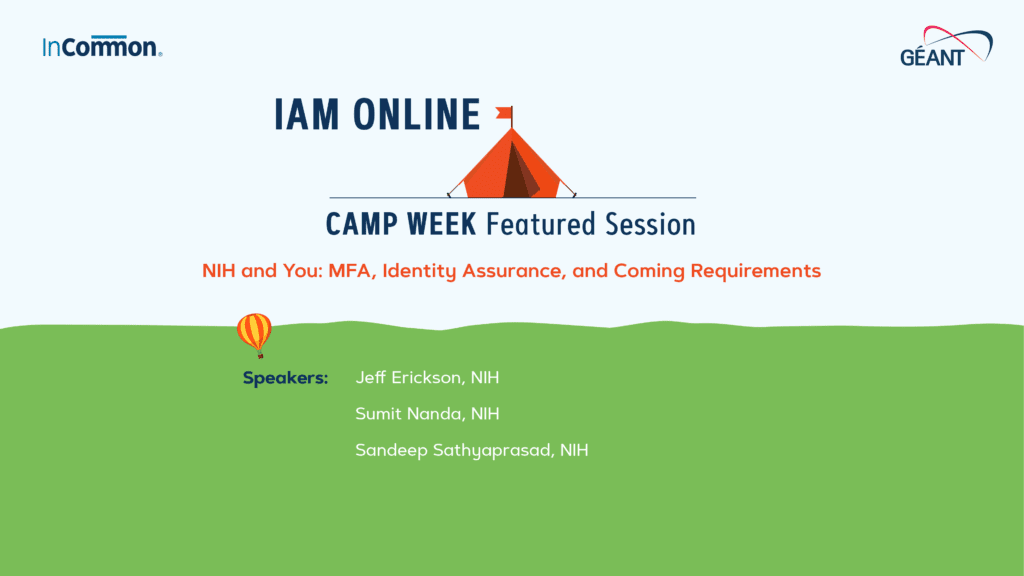 __________________
Feature: Hosted Solutions, Federation Adapters, Evaluating Cloud Solutions
Starring:
Charise Arrowood, Sr. Director, Identity & Access Management Services – Unicon, Inc.
Mike Grady, IAM Architect – Unicon, Inc.
Dedra Chamberlin, CEO – Cirrus Identity, Inc.
Mark Rank, Director of Product and Customer Success – Cirrus Identity
Mary McKee, Director, Identity Management and Security Services – Duke University
The Synopsis:
The InCommon Technical Advisory Committee (TAC) chartered the Identity Provider as a Service workgroup in response to community interest. The workgroup issued its final report in Jan 2021, and one key recommendation was for universities to explore "Federation Adapter" solutions. Such services fill gaps where commercial identity solutions, like Azure AD and Okta do not meet requirements for multilateral federations like InCommon and CAF. This session features two vendors that offer hosted Identity Provider as a Service solutions: Cirrus Identity and Unicon. You'll hear about the solutions and how customers have implemented them.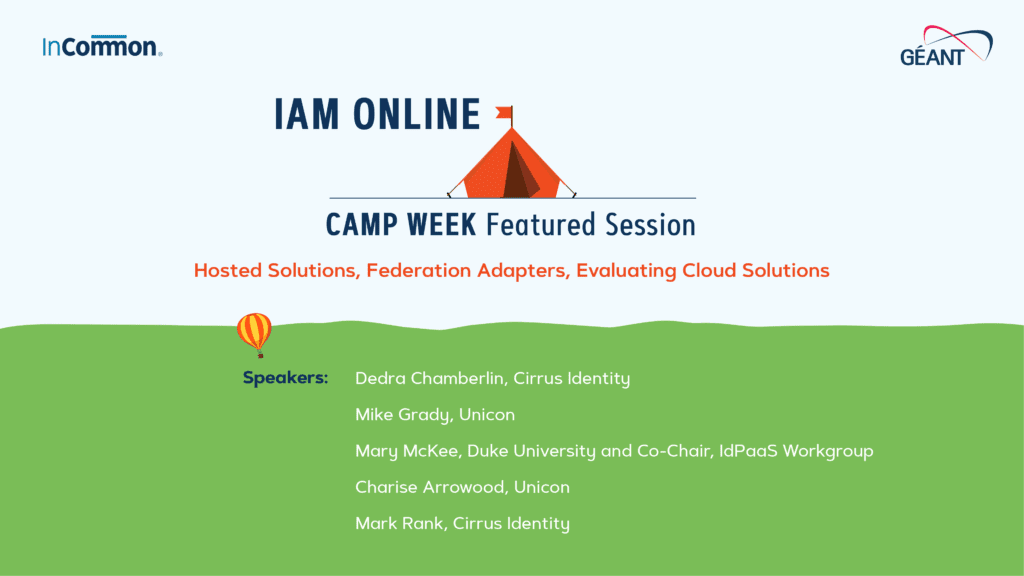 __________________
And last but not least, InCommon hosted an encore presentation of the CAMP Week feature, Browser Changes and the Impact on Federated Identity!
Starring:
Heather Flanagan, Technical Liaison for SeamlessAccess + Principal at Spherical Cow Consulting
The Synopsis:
Over the last few years, we have all observed how browsers have stepped up to support user privacy. Unfortunately, that is coming at a significant cost for things like Single Sign-on and Federated Identity. In this session, we'll talk about the latest changes, timelines, and how individuals and organizations can learn more and prepare their services for the changing landscape.
Whether you were unable to attend CAMP Week and want to catch up on the latest happenings, or you attended our conference but need a refresher, these videos are for you!
Sit back, silence your cell phone, and enjoy the show.
About IAM Online:
IAM Online is a monthly online education series brought to you by Internet2's InCommon. We are always seeking stories from our community to feature on IAM Online. If you have been working on a project that may be of interest to others, have an IAM success story, or want to propose a topic idea, please contact Netta Caligari. We strive to highlight the incredible work from our community while also providing insights and education for the public, so all ideas from a variety of perspectives are welcome and encouraged.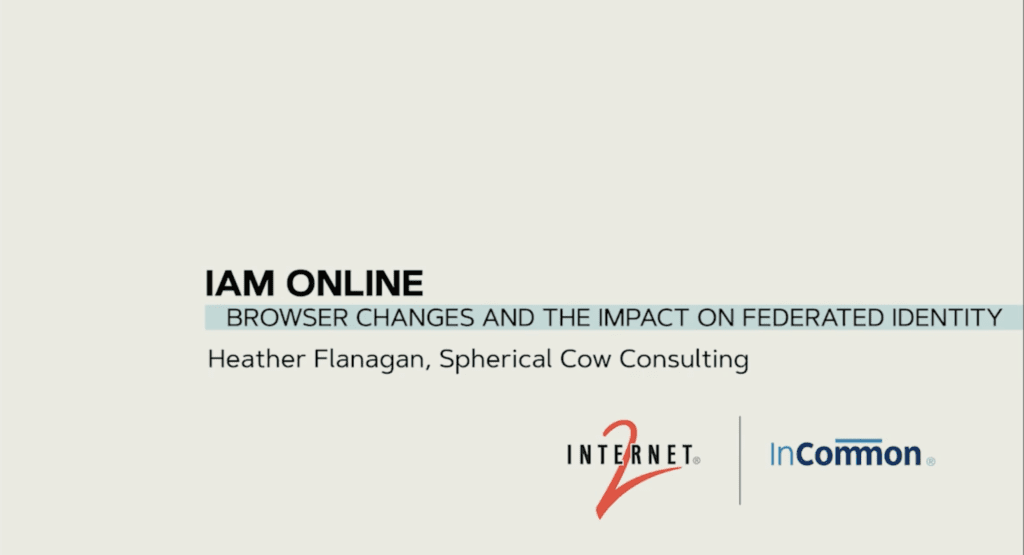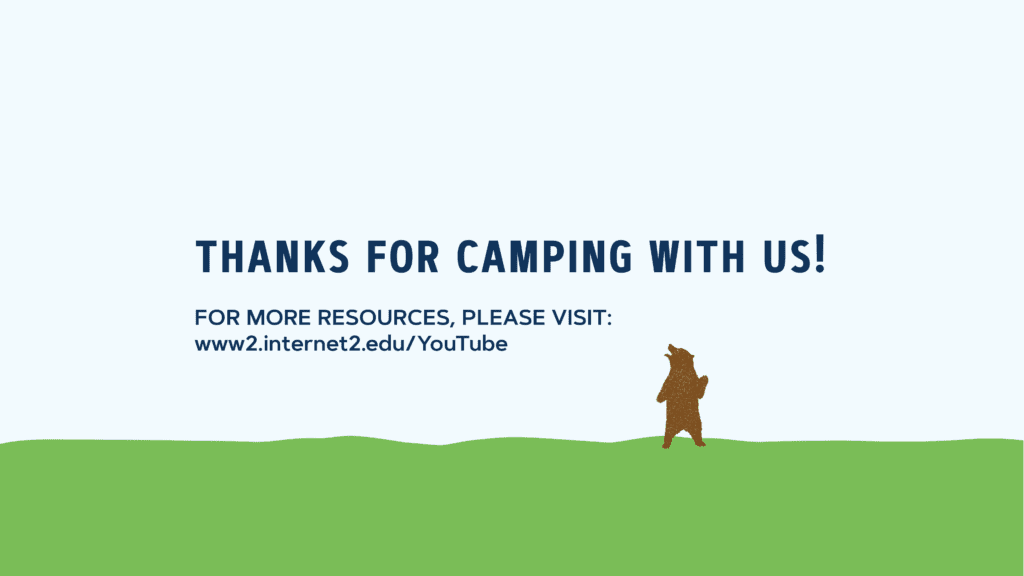 __________________