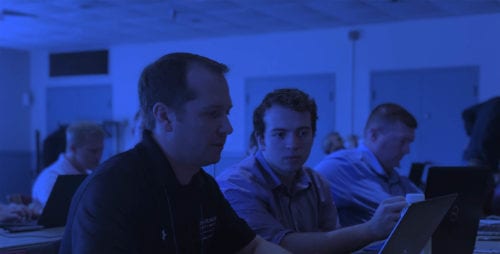 It's Better than a Meeting.
It's CAMP.
When managers and practitioners want to learn about — and explore — issues related to identity and access management, they turn to the InCommon CAMP series.
BaseCAMP serves those new to identity management and InCommon. CAMP meetings are all about sharing case studies of what's working and learning about what's next. Advance CAMP is where we identify and work on the long range and global challenges.
2020 Virtual CAMP: November 16-17
The call for participation for 2020 Virtual CAMP is open.
2020 Virtual Advance CAMP (ACAMP): November 18-20
Three days of ACAMP coming November 18-20. Stay tuned for the detailed schedule.
2020 Virtual BaseCAMP is in the books
BaseCAMP is designed for those new to the InCommon Federation, new to identity management, or new to the InCommon Trusted Access Platform identity and access management software suite.
The CAMP series focuses on issues relating to identity and access management. The meetings help to promote effective campus identity practices, and to educate higher education institutions about how to participate in a national and growing international trust infrastucture.