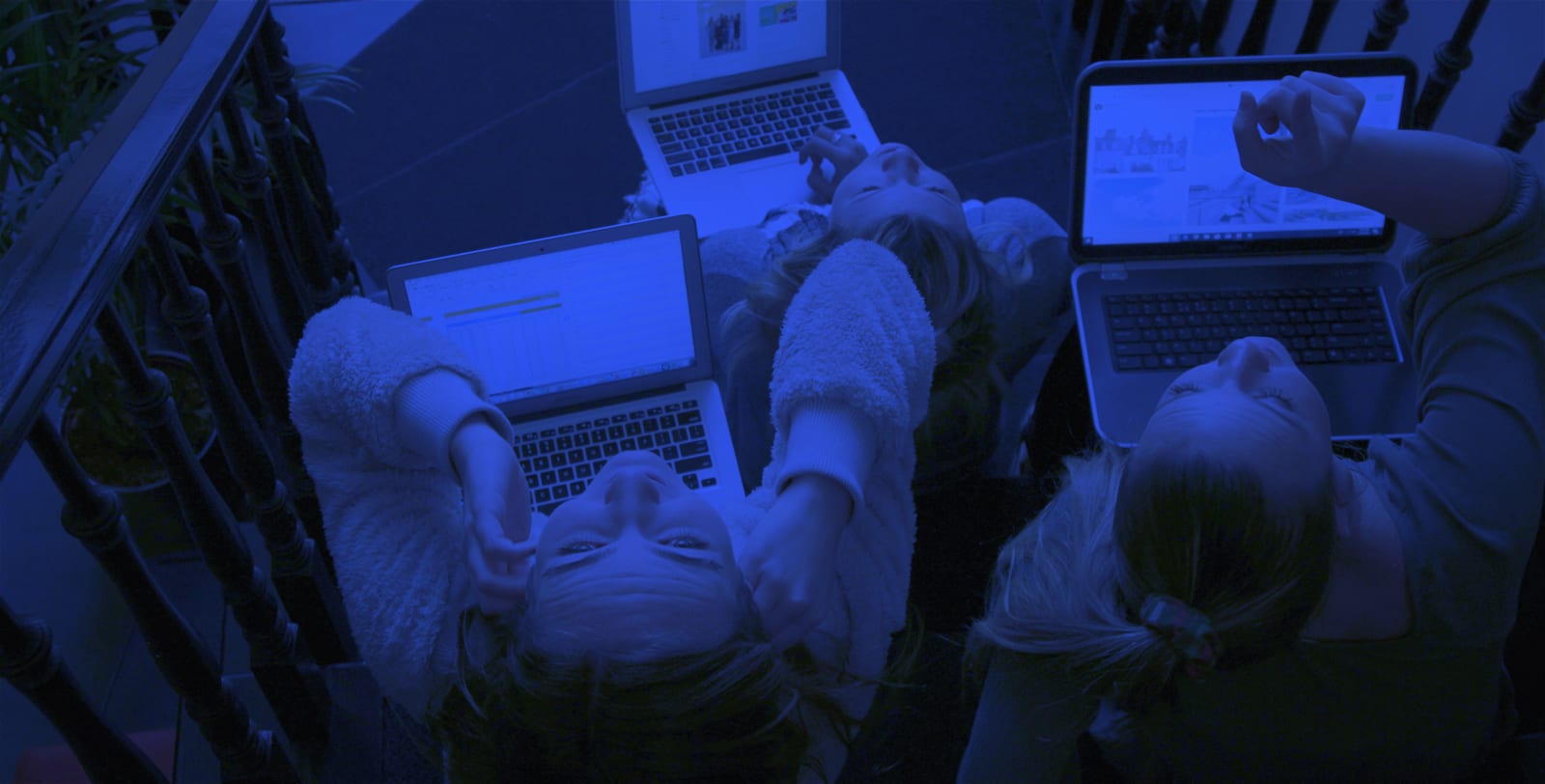 eduroam for K-12, Libraries, and Museums
Streamlined eduroam on-ramp for for K-12, libraries, and museums
A new way to bridge the digital divide
for K-12, libraries, and museums
Regional and state-wide organizations working to provide eduroam for their K-12, library and museum constituents.
Quick Facts about eduroam Support Organizations
Purpose: To more-quickly scale eduroam to underserved communities; specifically K-12, libraries, and museums.
What? InCommon eduroam has created Support Organizations to provision new service for their constituents and provide first-level support covering all K12s, libraries, and museums in the Support Organization's state or region.
Who? ConnectEd Nebraska, Connecticut Education Network (CEN), K-20 Education Network [WA], Link Oregon, Nevada System of Higher Education (NSHE) System Computing Services, the Sun Corridor Network [AZ], and the Utah Education and Telehealth Network are the first wave of eduroam Support Organizations. 
Interested in becoming an eduroam Support Organization? For more information on the application process, including the planning tool for creating your application, please visit our wiki. You can also attend the community's monthly coordination calls to learn more about wide scale deployments of eduroam to K12s, libraries, and museums and how your organization can participate.
How to join eduroam? If you are a K12, library, or museum connected to an existing eduroam Support Organization (ConnectEd Nebraska, Connecticut Education Network (CEN), K-20 Education Network [WA], Link Oregon, Nevada System of Higher Education (NSHE) System Computing Services, the Sun Corridor Network [AZ], or the Utah Education and Telehealth Network) please contact the organization directly to see if you qualify for participation in its statewide deployments of eduroam. If you are a K12 in another state, you will need to work with a Regional Network, state Department of Education, or other state or regional organization which serves K12s in your area. If you would like assistance identifying which organization to contact in your state or region, get in touch with InCommon via our Web Form to get started.
Please note: You do not have to be an Internet2 member or InCommon Participant in order to subscribe to eduroam.

Expanding eduroam to additional communities
The true value of eduroam increases with its ubiquity. Having eduroam in every primary and secondary educational institution, library, and public space boosts the value proposition of the service immensely and regional networks and community anchor institutions present a unique and powerful opportunity to address this scaling challenge. At the same time, we can help increase the impact of community services, and the community that provides them. K12s as well as libraries and museums that are part of the K12 ecosystem have thus far been underserved by eduroam in the US. eduroam Support Organizations leverage their existing relationships with K12s, libraries, and museums to address this need.
Simplified business model for eduroam Support Organizations
To better enable eduroam Support Organizations to serve these communities, this program provides them with a simplified business model, training and resources to build the expertise of their staff, and ongoing support.
Key benefits of Support Organizations include:
Provisioning service for new K12, library, and museum constituents
Providing ongoing first level support for constituents
Maintaining a list of constituents and service locations
Participating in collaborative meetings with other program participants.
Discussing feedback, requests, program ideas with the Support Organization community
Features
The features regarding eduroam Support Organizations fall into three categories.
Simplified contracting and fee structure
Flat fee structure, determined per state
Unlimited K-12, museum and library Identity Provider (eduroam accounts) deployments
Unlimited eduroam hotspots/access points
eduroam service for your staff is bundled with the program – no need to sign a separate agreement or pay additional fees
Support to help you get out of the starting blocks
Support Organization staff training and roll-out consulting
Training for your constituents' staff (K12s, libraries, and museums)
Intensive roll-out support for six months and Program Update/training on-going
Work with previous adopters to avoid pitfalls and get going more quickly
Ongoing resources for continued success
36 hours of Support Organization technical support annually
Collaboration design enables sharing of lessons learned, documentation and other resources
Documentation, training and marketing materials that can be customized for delivery to K-12, museums, and libraries
Regular meetings for participating Support Organizations to discuss program and service
On-going training and service evolution feedback and engagement through eduroam Advisory Committee
Option to purchase additional in-person training for staff or constituent community
Want to get started today but not ready to fully deploy? There's an on ramp!
Maybe the Support Organization sounds like a good fit for your community but you only have a handful of schools that are interested in eduroam right now. Maybe you need some time to lay the groundwork for a statewide deployment. If so, we have an on-ramp for you! An on ramp Support Organization can sign the SO agreement with an on ramp Amendment and participate in a limited way for an initial ramp period where you can sign up to five K12 districts. After spending a year working with your pilot schools and gearing up to take your efforts statewide, you'll join the next Support Organization cohort. There's no need to sign additional agreements – you will automatically become a full Support Organization, and will be invoiced at your state's rate. If you decide the program isn't for you then you can opt out and spin down your pilot schools with no further obligation.