By Apryl Motley, CAE, InCommon Communications Lead
Ben Rappleyea, manager of the Office of Identity and Access Management at Illinois State University, will be our featured speaker for "InCommon IAM 101" as part of IAM Online on Wednesday, June 14 at 1 p.m. ET with Marta K. Lang, senior IT manager, Identity & Access Management, The University of Texas at Austin, serving as moderator.
This special edition of IAM Online will provide an overview of the key aspects of identity and access management in research and education, including IAM as a practice in higher education and essential functions of an IAM Practice. It's just the right webinar for you if you need a brief refresher or a current or new member of your team does. As a bonus, this session takes place just a few weeks before InCommon BaseCAMP 2023. It's a great primer for those attending that event.
Ben, who serves on this year's InCommon BaseCAMP planning committee, gave us a preview of some of the insights he'll share during the webinar.
Q: How did you enter the IAM field?
A: We created an Office of Identity and Access Management at ISU in 2018, and at the time, I was one of two people who had any experience working with the IDM system we had. So I followed the application and became a part of the OIAM team.
Q: What are some topics or key concepts that you believe are important for those new to the field to understand? Or those who just want to have a basic understanding of IAM?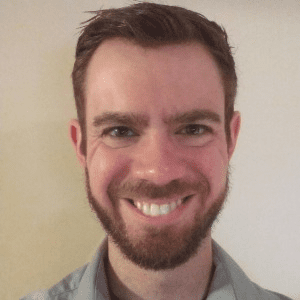 Fun Facts About Ben
Total Years at Institution/Organization?
8 (1.5 years in current role)
Favorite Book?
Ender's Game by Orson Scott Card
Best IAM Advice You Ever Received?
"Just because someone thinks they are affiliated does not mean they are"
A:
An identity is not the same thing as an account.
Identity management is critical to maintaining security at an institution.
Finding the balance between convenience and security.
Q: Why are those important topics to cover?
A: Especially in higher education, people can wear different hats, and there are frequently instances where one person needs multiple accounts. If identity is not managed properly, your institution cannot be safe or secure.
Q: What do you hope attendees will learn from your presentation?
A: The importance of a well thought out identity management system
Q: Why did you volunteer to be a member of this year's InCommon BaseCAMP planning committee?
A: I thought it was important for our institution to be contributing in some way to the community. I also thought as a group/institution that is still going through the process of implementing some of the InCommon Trust Access Platform components, we have a pretty fresh perspective on being new to the community still at this point.
Join Us!
Already registered for IAM Online in the last year? You will automatically receive Zoom coordinates for current and future IAM Online webinars – you only need to register once!
Haven't attended an IAM Online? Register Now!
Connection details will be emailed directly to all registrants on the morning of the event.
Got ideas for IAM Online? Let us know.