By Netta Caligari, InCommon Community Success Manager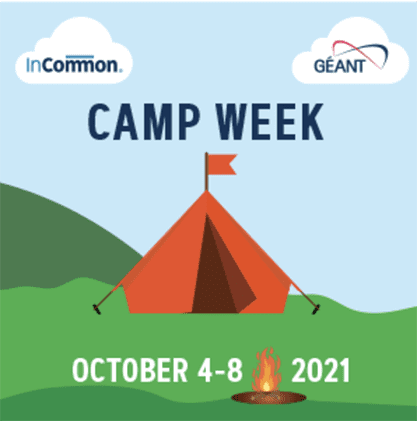 Let's take a short quiz and imagine a hypothetical (or not) scenario. You are a beloved IT professional at your institution. An Identity and Access Management (IAM)-related question or task is sent your way, and needs to be addressed for the betterment of your researchers, faculty, students, visitors, and so forth.
Ultimately, you need to ensure they have trusted, secure, and easy access to services that make their lives better on campus, and support their vital work in research and education. Do you think:
A. I have no idea what this even means. Argh!
B: I sort of understand what this means, but I wish there was someone to talk with about the best way to approach this request.
C. I understand this request, but we just don't have the infrastructure set up yet! What to do?
D. No problem! I can work on this in a jiffy since I've put in work to have the proper setup. Score!
E: A combination of all the above.
If you answered A: Don't fret, we are here to help! In addition to a variety of resources through InCommon, we have tailored events that will help you navigate what our community has to offer.
If you answered B: We love a community that helps, and that's exactly what we've built through InCommon. If you are interested in collaborating with others in the IAM space, it's time to connect.
If you answered C: It can be tricky getting started, but it is 100% doable. Take deep breaths and let's talk at this awesome event.
If you answered D: Well look at you, tech wizard! We love connecting with subject matter experts, and your experiences are incredibly valuable to the community. We bet you'll still even learn a thing or two from our lineup of presenters.
If you answered E: You clearly have a lot going on, and it's complicated! No worries, we've got you covered and would love to hear more about your IAM needs this fall.
Regardless of your answer and the level of IAM sophistication at your institution, it all leads to one solution – joining us for our virtual Campus Architecture and Middleware Planning CAMP Week, October 4-8, 2021! Hosted by InCommon and GÉANT, CAMP is a series of informative sessions that include case studies, organizations' innovations in identity management, best practices, and other presentations to help move the community forward. Some highlights include:
Key guidance on how to support the access requirements for the National Institutes of Health
Gaps and solutions for federated access to library resources
New updates and case studies on the Trusted Access Platform
But here's the unique (and fun!) part about our event: during the last three days of CAMP Week, you'll be part of our unconference. This is known as AdvanceCAMP, where you will help develop the agenda for our sessions. The focus is to discuss popular IAM issues of interest within the international research community.
Bring your quiz results and get ready for an educational and interactive week this fall. And remember, friends that CAMP together stay together. See you in October at the CAMPground.