Estimated reading time: 2 minutes
By Netta Caligari, InCommon Community Success Manager and Ann West, AVP for Trust and Identity, Internet2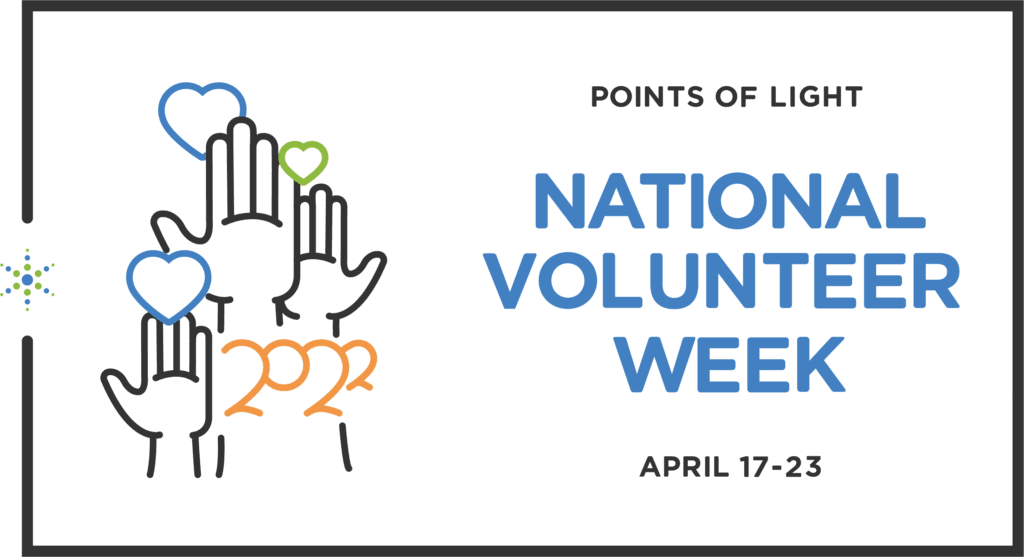 A member of the 2021 Community Trust and Assurance Board (CTAB) recently shared that the best part "about working on InCommon's advisory committees is being able to work with others to advance the security and trust in our shared infrastructure—something that is bigger than myself or my own campus."
The collective impact of the InCommon community is bigger than what any of us could achieve individually. Volunteers are essential to the work we do on behalf of the research and education community. During National Volunteer Week (April 17 – 22), we thank our volunteers for all they do to support our efforts.
Established in 1974, National Volunteer Week provides a welcome opportunity to recognize and thank volunteers who lend their time and talent – personally and professionally – to meet the critical needs of their communities. The theme for the week is Celebrate Service.
In recognition of the occasion, we're celebrating you and taking a look back at six ways you made us proud in 2021 by:
Contributing 2,300+ volunteer hours to help move the identity and access management community forward

Chartering two new working groups, one to investigate assured access and the other to address the growing demand for and adoption of midPoint.

Spearheading the rollout of the second iteration of Baseline Expectations for Trust in Federation

Developing stellar programs for InCommon BaseCAMP and CAMP Week

Providing beta testing for eduroam Federation Manager as we transitioned to the cloud

Sharing your expertise during 11 webinars as a part of IAM Online
These volunteer contributions and many others are the glue that keeps the InCommon community together and moving forward.
Our heartfelt thanks goes out to our current and past members of InCommon advisory committees and working groups.
ICYMI, you can read more about the activities of these groups in the 2021 InCommon Accomplishments Report and on the working groups wiki.
Of course new volunteers are always welcome. Get involved. Be a part of something bigger.