By Heather Berry, Writer, Internet2
Cloud services enthusiasts will have plenty of opportunity to Evolve, Change, and Grow at the Internet2 2023 Community Exchange to be held May 8-11 in Atlanta. NET+ research, idea streams, challenges, and future projects are set for discussion among the leading voices within the cloud community's academic and commercial sectors.
Join Us at CommEX23
Interested in attending these or the many other educational sessions at CommEx? Please visit the registration page to get details.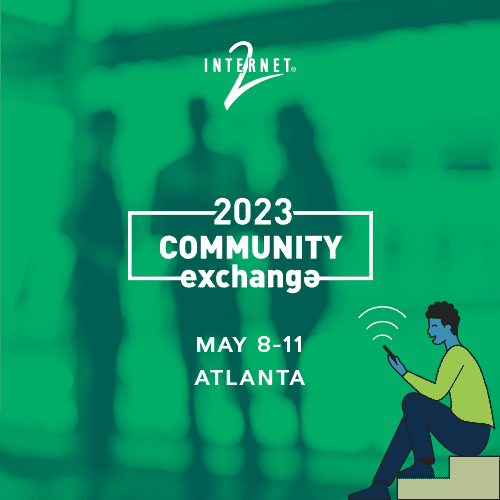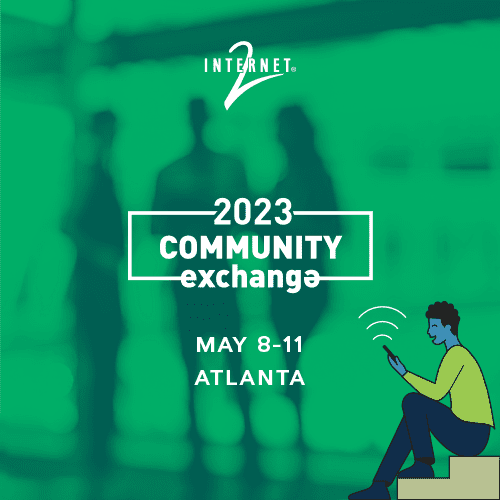 This year's NET+ inspired sessions cover topics like the Open OnDemand & CloudyCluster Collaboration, Cloud Storage Challenges and Opportunities, and Building a Cohesive Cloud Community. Internet2 gathered information technology expertise from academic and commercial sectors for this community exchange, highlighting the importance of creating an accessible and secure research and higher education cloud community.
Overall, the inaugural 2023 Community Exchange, modeled in part on previous Global Summit conferences, is designed to foster meaningful discussions and networking opportunities within the research and higher education information technology community. This year's Atlanta-based event focuses more intently on engagement by working to broaden R&E participation to include diverse organizations and institutions.
The NET+-inspired sessions are a pivotal part of this focus.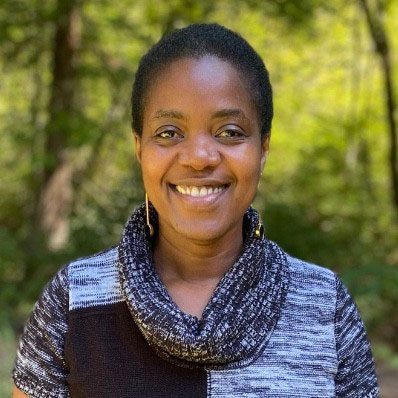 Challenges around cloud storage are a charged topic with a multitude of factors relevant to the overall discussion. This session, held Wednesday, May 10, brings together the Internet2 Cloud Services Technology Architecture Advisory Committee and the Internet2 Google Workspace for Education Storage Working Group for a facilitated, in-depth discussion on the topic.
"Knowing there is a community of other higher ed professionals who appreciate certain constraints and are willing to share what they have learned is something I have come to value," said Hellen Zziwa, a session presenter from Harvard University. Zziwa is Harvard's director of strategy and engineering, Technology Partner Services, HUIT. 
"While storage options are fairly straightforward," Zziwa continued, "understanding how to effectively leverage the promise of the cloud is complex."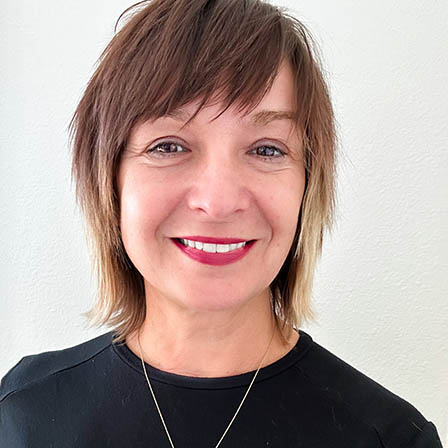 According to Zziwa, opportunities like this 2023 Community Exchange session are key to moving forward. "Working with the members of the Cloud Storage Working Group (CSWG)," she added, "we have answered questions that many out there have, and we look forward to sharing some of our work and lessons learned."
The CSWG, explained Dana Voss, senior program manager, Cloud Services at Internet2, was formed to give member institutions a forum for collaboration and idea exchange. "Storage management is a challenge that virtually all higher ed institutions are facing today," said Voss. "We want to share some of the things we've learned over the last couple of years," she continued, "like the best practices CSWG has developed with the broader community."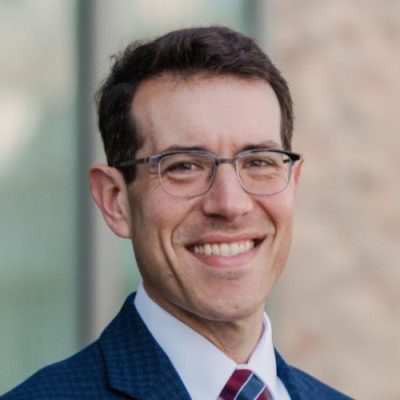 The rapid growth of the cloud community and early, resulting fractures are used as a starting point for this session's open conversation led by the EDUCAUSE Cloud Community Group, its co-chairs, and Internet2, scheduled for the Wednesday agenda. How can lessons from the recent past guide raise awareness and broaden collaborative discussions?
"I hope this session can allow us to share our experiences, learn from others, and hopefully inform and encourage people to start or grow these types of communities wherever they can," said Damian Doyle, deputy CIO, senior associate vice president, and interim CISO, University of Maryland-Baltimore County.
Doyle went on to explain the importance of events like the Internet2 2023 Community Exchange, where higher education IT experts are given an opportunity to "amplify their voices, to drive change and innovation, both inside our organizations and with industry and other partners."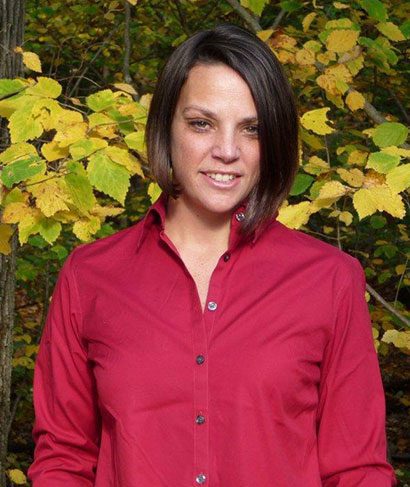 When higher ed communities are given the opportunity to network and discuss common challenges, institutions gain insight by seeing how others are navigating the same challenges, according to Sarah Christen, director of IT infrastructure at Cornell University.
"Communities also allow us, as a single voice of higher ed, to navigate challenges with vendors," said Christen. As one of the session facilitators, Christen sees the many benefits for participants to explore solutions outside everyday routines and foster future network problem-solving within both the higher ed and vendor sectors.
This session will focus on recent cohesive growth and collaborative efforts via a variety of mediums for sharing and learning, like the Higher Education Cloud Forum, monthly community calls, Slack conversations, wiki pages, and even vendor presentations.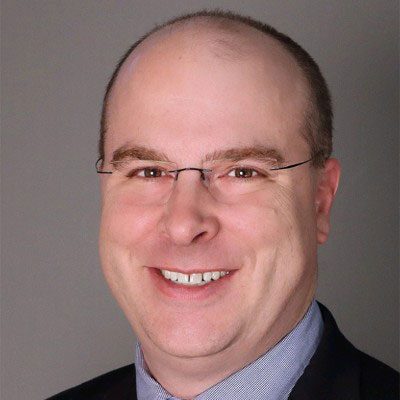 This session is scheduled for the final day of the 2023 Community Exchange, Thursday, May 11, and will explore how the academic and commercial sectors can collaborate. The session digs into the collaborations of recent years, which have led to integrated solutions for cloud research computing.
Alan Chalker, director of strategic programs at the Ohio Supercomputer Center (OSC) and contributor for the session hopes this year's event leads to future successes similar to those in the past. "The Open OnDemand and Omnibond-CloudyCluster teams have successfully collaborated over the past few years, explained Chalker, "showing that the academic and commercial sectors can collaborate to bring powerful tools to the hands of researchers."
Amy Cannon, another session presenter and senior director of sales and business development at InCommon Catalyst Omnibond agrees, "Research computing (RC) has led to remarkable advances in science and engineering and has become an indispensable tool for students, researchers, and industry professionals." Cannon continued, "Unfortunately, RC use and adoption by many is hindered by the complex way in which these resources are accessed."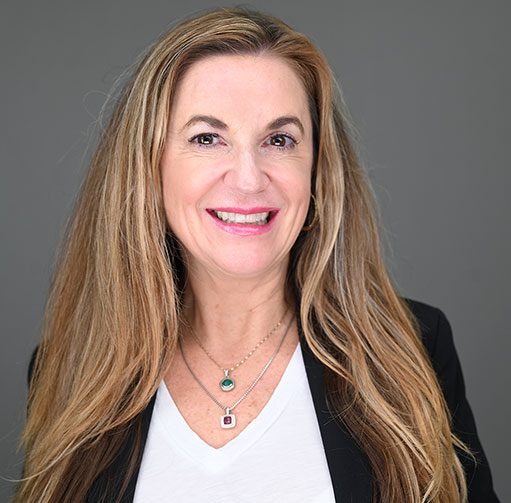 Platforms such as Open OnDemand and CloudyCluster, explained Cannon, remove or reduce this impediment by empowering students, researchers, and industry professionals with remote web and cloud access to RC services.
"We hope attendees learn they can play a role in facilitating the long-term sustainability of critical components of RC infrastructure, such as Open OnDemand and CloudyCluster, resulting in more RC service providers being enabled in their mission to provide scalable and accessible resources with a low barrier to entry," explained fellow session facilitator Boyd Wilson, president and CEO of Omnibond.
The session includes a demo and time for community feedback on what is needed or imagined for the future.
Interested in attending these or the many other educational sessions at ComEx? Please visit the registration page to get details.