By Apryl Motley, CAE, Communications Lead, InCommon
Estimated reading time: 2 minutes
The University of North Carolina at Chapel Hill is on its way toward having passwordless logins. Seven months ago, the university launched a pilot to test its implementation of WebAuthn, known locally as Carolina Key.
For our Oct. 19 IAM Online webinar, software engineer Tariq Wilson will discuss the design of and key decisions made during the development process. We asked him to give us a preview of his upcoming presentation.
Q: What do you hope attendees will learn from your presentation?
A: I hope they will learn some of the things that we have gotten right and will help them stay on the happy path.
Q: Why is this an important topic to cover?
A: Users dislike passwords, and hackers love them. There has to be a better way.
Q: What served as the university's impetus for implementing WebAuthn?
A: We were motivated by an increase in phishing attacks.
Q: What advice/suggestions would you offer to other institutions considering implementing WebAuthn?
A: Start with the open-source project offered by Duke. It was a life saver.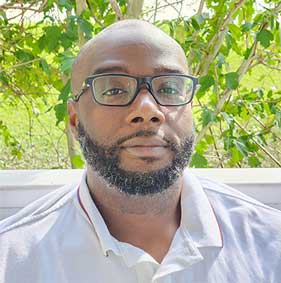 Tariq Wilson
Fun Facts about Tariq
Favorite Superhero: Batman (I loved the gadgets.)
How You Take Your Coffee: Dark roast with cream
Best IAM Advice You Ever Received (& From Where): The principle of Least Privilege Access (from when I was a federal contractor).

Already registered for a previous IAM Online? You will automatically receive Zoom coordinates for current and future IAM Online webinars – you only need to register once!
Haven't attended an IAM Online in 2022? Register Now!
Connection details will be emailed directly to all registrants on the morning of the event.
Got ideas for IAM Online? Let us know.
ICYMI
Check out our previous programs on passwordless authentication: