By Bob Flynn - Internet2 Program Manager, Cloud Infrastructure & Platform Services
Estimated reading time: 2 minutes
If you're up for an engrossing, wild ride that's outrageous fun, then you're ready for AWS Game Day @ TechEX 2022.
AWS Game Day is "collaborative learning exercise that tests skills in implementing AWS solutions to solve real-world problems in a gamified, risk-free environment."
Internet2 NET+, together with AWS, DLT, and Cloud Academy, are bringing AWS Game Day to the Internet2 2022 Technology Exchange in Denver, CO, on Monday, December 5, 2022, 9 a.m. – 3 p.m. at the Sheraton Denver Downtown Hotel.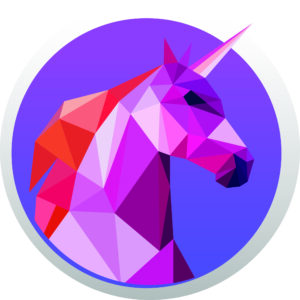 This is a completely hands-on opportunity for technical professionals to explore AWS services, architecture patterns, best practices, and group cooperation while "working for" Unicorn.Rentals, the largest provider of mythical creatures in the world.
DLT's Zev Stern-Coder explains why DLT is committed to supporting the event. "When preparing for failure, give your team the skills to not only survive, but thrive when things break. AWS GameDays provide your team with a risk-free, hands-on learning experience that activates critical thinking skills more likely to be retained than forgotten."
What's included?
Beverages and snacks will be provided throughout the day, and lunch will be served close at hand so that you can keep an eye on your company at all times.
AWS Solutions Architects will be onsite to facilitate the game and cheer you on.
A month of access to the Cloud Academy training library with a learning path specifically crafted to help participants shore up skills you'll be using to run your company's AWS infrastructure on the day of the event
AWS swag and prizes
Ready to get your game on?
Visit our AWS Game Day @ TechEX 2022 Event Page.
Register for the event. (Each team member must register separately.)
Recruit your own team (preferred) or show up and join one onsite.
Compete against the game and against other teams for glory and prizes.
Walk away with sharper AWS skills and a story to tell.
Participation in Game Day requires separate registration (and fee) through the TechEX22 registration portal. It does not, however, require registration for TechEx22 itself. We welcome student participation.To register as a student, contact meetingregistration@internet2.edu.
If you have questions or need more information, contact me at bflynn@internet2.edu.
AWS Skills and Services Used During Game Day
| | |
| --- | --- |
| AutoScaling | Elasticache |
| CloudFront | ELB/ALB |
| CloudWatch | S3 |
| EC2 | VPC |
| ECS/Fargate | |