By David St. Pierre Bantz, University of Alaska / InCommon Community Trust & Assurance Board, and Albert Wu, InCommon Federation Service Manager
InCommon Participants established the InCommon Baseline Expectations for Trust in Federation in 2018 as a means to increase trust and interoperability among InCommon federation participants and to define what they expect of each other, and of InCommon Operations.
The second iteration of Baseline Expectations (Baseline Expectations 2, or BE2) was ratified by the InCommon Steering Committee in late 2020. BE2 officially went into effect on July 19, 2021. All InCommon Participants are expected to update their registered entities to meet BE2 requirements by December 17, 2021.  Need more information? Join the InCommon Community Trust and Assurance Board (CTAB) for its next Office Hours on Tuesday, November 23, 2021, at 1 p.m. ET / Noon CT / 11 a.m. MT/ 10 a.m. PT. 
As of November 9, 2021, 80% of InCommon Participant Organizations have met BE2 requirements: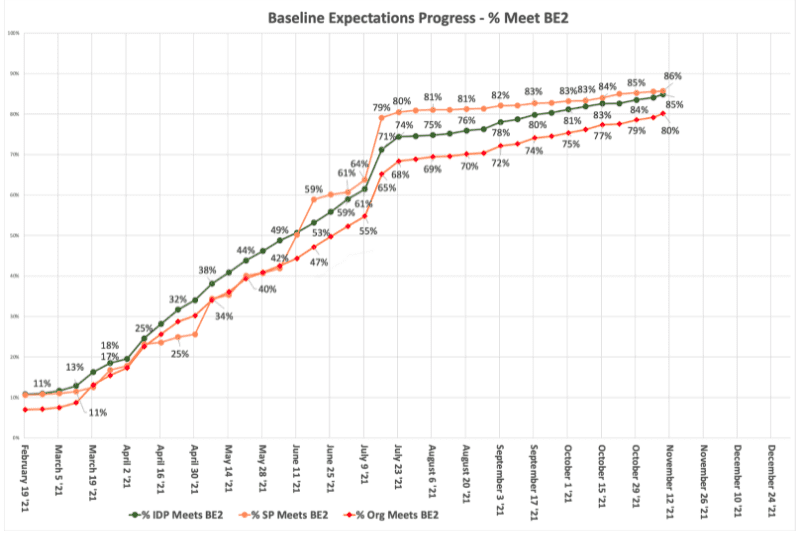 If your organization has not made the necessary changes to meet BE2, it's time to do so. Visit the BE2 wiki to learn more about Baseline Expectations 2.

Related: