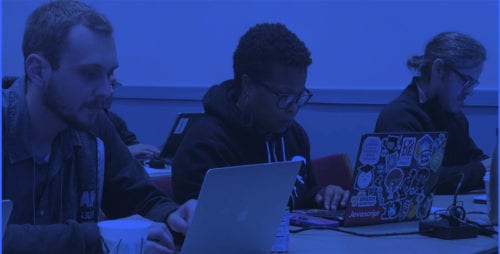 Provide comprehensive access to
guests and affiliates
Be a great host! Whether your guests are alumni, prospective students, visiting faculty, or conference attendees, InCommon provides the solutions to make your hospitality shine.
Providing guest access can be a thorny issue for campus IT departments, potentially adding thousands of accounts (many lightly used) to the enterprise directory and software. The research and education community developed a solution through InCommon. Let's look at a couple of examples.
Your college hosts a summer youth program, with middle school and high school students attending week-long sessions on topics ranging from mountain biking to robot building. This makes your admissions staff drool, but your IT staff balks at creating college IDs for a lot of people who will never use them again.
Through the community-developed InCommon Trusted Access Platform (and partner add-ons), you can have these students register using their email or social media credentials, then you can use groups to sort them into the right classes and provide access to appropriate resources. Once the class ends, the access goes away, but you still have a registry of interest for the admissions office.
This same guest system can also accommodate donors, parents, contractors, visiting faculty, scholarly conference attendees, and other constituencies.
Consider also visiting faculty members or scholarly conference attendees. They come with identities, as well, and will need access to resources and will clamor for wireless – the faster the better! You can accommodate those requirements with the community-developed software and services from InCommon.
InCommon services also include eduroam, a global roaming wi-fi service deployed on many campuses and other locations. Once you deploy eduroam, individuals from other eduroam institutions gain access with their local credentials. You don't need to set up guest accounts, and your guests just open their laptops and are automatically connected. You can provide these visitors with access to resources using the same scenario as the summer youth example.
When stuff "just works," it makes visitors happy and reduces the burden on various areas of IT, including the overworked help desk.