Show your participation – InCommon has a nice badge logo for use by current participants. Take a look and add it to your website. Show your flash by downloading your very own.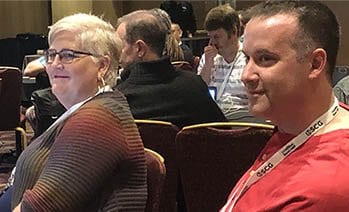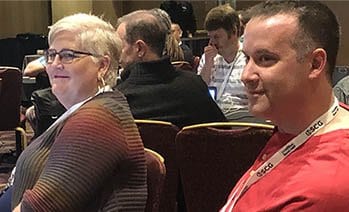 New InCommon Community Participants
As of August 18, 2021, InCommon has about 1,200 community members including the Federation, Certificate, and eduroam Services. Check out your peeps by browsing the Community Organizations page that lists who subscribes to which services, Research and Scholarship support, and more.
InCommon Federation
The InCommon Federation has 572 identity providers registered, along with 5,331 services.
Research and Scholarship Support in the InCommon Federation
Over the last year, Research and Scholarship (R&S) Support by identity providers organizations has almost doubled to 256! We had too many to print in this blog! Learn more about what's going on. The R&S Entity Category includes service providers that support research and scholarly activities such as virtual organizations and campus-based collaboration services. Participating Identity Providers agree to release a small set of attributes to the category. See the list.
InCommon Certificate Service Subscribers
As of August 17, 2021, 683 organizations subscribe to the InCommon Certificate Service. New subscribers since the April newsletter include:
Defense Language Institute Foreign Language Center
Northern Michigan University
Smith College
Chadron State College
Marymount University
Eduroam Roaming Global Wireless
eduroam
As of August 18, 2021, there are 946 Higher Education and Research eduroam Subscribers, 14 have subscribed since April:
Saginaw Valley State University
George Fox University
Sam Houston State University
Rowan University
Truman State University
Concordia University – Chicago
DePauw University
Information Sciences Institute
Robert Morris University
Virginia Military Institute
Adler University
Chadron State College
St. John's University-New York
Cascadia College
As we work with the Regional Research and Education Networks to enable eduroam roaming wireless access for K-12, we will start reporting those numbers in our upcoming newsletters.
Governance and Advisory
Want to know what change is afoot for InCommon? Check out what your peers are working on right now in the InCommon Advisory Committees: