By John McCormack, Writer, InCommon
Editor's Note: As part of our recognition of National Women's History Month, we're highlighting women in the identity and access management field. What better place to start than by featuring IAM-HER, the organization created expressly for that purpose? Also, keep an eye out for upcoming blog posts that we're contributing to the group's peer-to-peer interview initiative.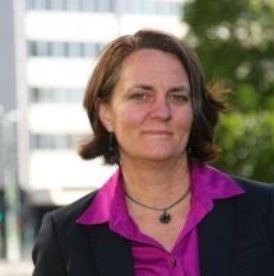 Dedra Chamberlin has been forging a trail in research and education identity and access management (IAM) for many years. First, she worked as part of the IAM teams at the University of California, Berkeley, and the University of California, San Francisco. Then, she, along with one of her colleagues from the higher ed world, founded InCommon Catalyst Cirrus Identity, Inc.,where she currently serves as CEO.
"And of course, one thing that is very painfully obvious to me when attending these events is that there aren't very many women in the room," Chamberlin said. Indeed, only about 10% of the information technology security workforce is comprised of women while women account for about 20% of the higher ed IAM workforce according to Chamberlin.
As such, about a decade ago, Chamberlin created an organization that would help women find their way in the field. That's how Identity and Access Management for Higher Education and Research, commonly known as IAM-HER, was born. 
"There is underrepresentation of women in the IAM field. And I thought, it'd be really cool if we all at least had an easier way to network with each other, encourage each other, and elevate each other's voices to create more opportunity for women to be leaders in the space," Chamberlin said.
A Worthy Purpose
According to the organization's website, IAM-HER is a community of women and their allies who work in IAM and higher ed and research. The primary goal of IAM-HER is to provide a supportive community for women who work in this field. In addition, the group aims to raise awareness around the contributions and impact that women have on IAM in higher ed and research. While not formally affiliated with the larger Women in Identity organization, IAM-HER acts as a subgroup of sorts since it serves the needs of the professionals that work in the higher ed sector.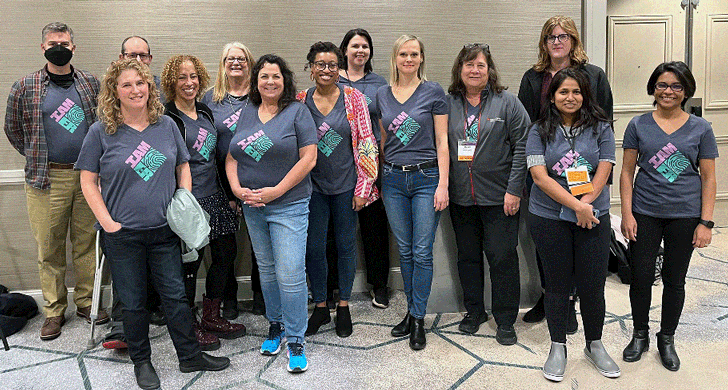 While the group was, indeed, formed to address the under-representation of women in  the field, IAM-HER meetings tend to function more as a "safe space" for women to address industry and career concerns – and not so much as a place to directly address the unequal representation in the field.
Proposals and Preparation
"Honestly, we spend very little time talking about challenges we deal with because we're women in this field. That's not really what we're about," Chamberlin said. "During our meetings, we tend to talk more about how to succeed or what expertise we need to bring forward. For example, we might talk about upcoming conferences and how to put together successful speaker proposals. We encourage each other to not just show up at those conferences but to come and present. So, we might give each other feedback on our presentation proposals or partner together on presentation proposals."
IAM-HER members typically meet quarterly via Zoom. They also meet in person at industry conferences, such as Internet2's 2022 Technology Exchange and its  2023 Internet2 Community Exchange, which will be held May 8-11 in Atlanta, Ga. 
Get Involved
To participate in the IAM-HER organization, prospective members can sign up on the IAM-HER website.