By Apryl Motley, CAE, InCommon Communications Lead
Kerri Lemoie and Niels van Dijk will be our featured presenters for "Self-Sovereign ID: The Future of Learner, Teacher, and Researcher Credentials in the Academic Identity Landscape" as part of IAM Online on Wednesday, March 15 at 1 p.m. ET with Nicole Roy, director of technology and strategy, InCommon, serving as moderator.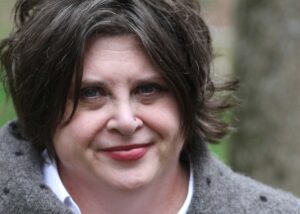 Niels van Dijk, who is technical product manager, Trust & Security for SURFnet, and Kerri Lemoie, who serves as director of technology, Digital Credentials Consortium, at MIT will lead us in a discussion of the common challenges in implementing learner or researcher credentials using new technologies.
They will cover differences and similarities between the U.S. and Europe; the next steps that the R&E community needs to take to prepare for this future direction, how existing academic federations fit into this space, and what colleges and universities can do to begin preparing for this future. Kerri gave us a preview of their upcoming presentation.
Q: What are the common challenges that you see in implementing learner or researcher credentials using new technologies?
A:
Abstracting the technology to make it easier to use by anyone without losing security and privacy benefits
Managing the balance between privacy and usefulness and how to approach that keeping in mind the many possible credential types and contexts
Q: Why is this an important topic to cover?
A: Our online identities are our personal currency. We have the human right to control the narrative that describes who we are, including being able to make verifiable claims about our experiences (learning, employment, etc.) and deciding who has access to those claims.
Q: What do you hope attendees will learn from your presentation?
A: I hope the attendees gain an understanding of how verifiable credentials are being implemented in education and what the work ahead looks like.
Join Us!
Already registered for IAM Online in the last year? You will automatically receive Zoom coordinates for current and future IAM Online webinars – you only need to register once!
Haven't attended an IAM Online? Register Now!
Connection details will be emailed directly to all registrants on the morning of the event.
Got ideas for IAM Online? Let us know.