By Apryl Motley - Technical Writer & Communications Lead, Internet2 Trust and Identity/NET+ Service
The identity and access management (IAM) track for the 2022 Internet2 Technology Exchange (TechEX), held in Denver from December 5–9, has real flavor.
(Check out the IAM track of sessions and Register now.)
For example, along with her co-presenters Ethan Kromhout and Keith Wessel, University of Michigan Application Developer Lead Gail Lift will be serving up recipes for provisioning success. We asked Gail to offer insight on the importance of her session, "The Provisioning Best Practices Cookbook," and what attendees will gain from it and TechEX overall.
What do you hope attendees will learn from your session on "The Provisioning Best Practices Cookbook"?
How to avoid the provisioning mistakes we have made in the past
Why is this an important topic to cover?
We provision many services these days; we need to do it efficiently.
What do you enjoy most about speaking on IAM topics?
I end up learning a lot from the questions people ask!
What's the #1 reason IAM professionals should come to TechEX/CAMP Week 2022?
You will build lasting relationships with other IAM professionals who understand the unique challenges of higher ed.
Fun Facts about Gail
Her Favorite Superhero: Dog Man (Keith Wessel says his 10-year-old likes Dog Man. Keith gives good advice, so I'll go with Dog Man.)
How She Takes Her Coffee: Bottomless. And black, of course
Best IAM Advice She Ever Received (& from whom): The data is always a bit dirty – never assume otherwise. (I might have just slowly figured that out.)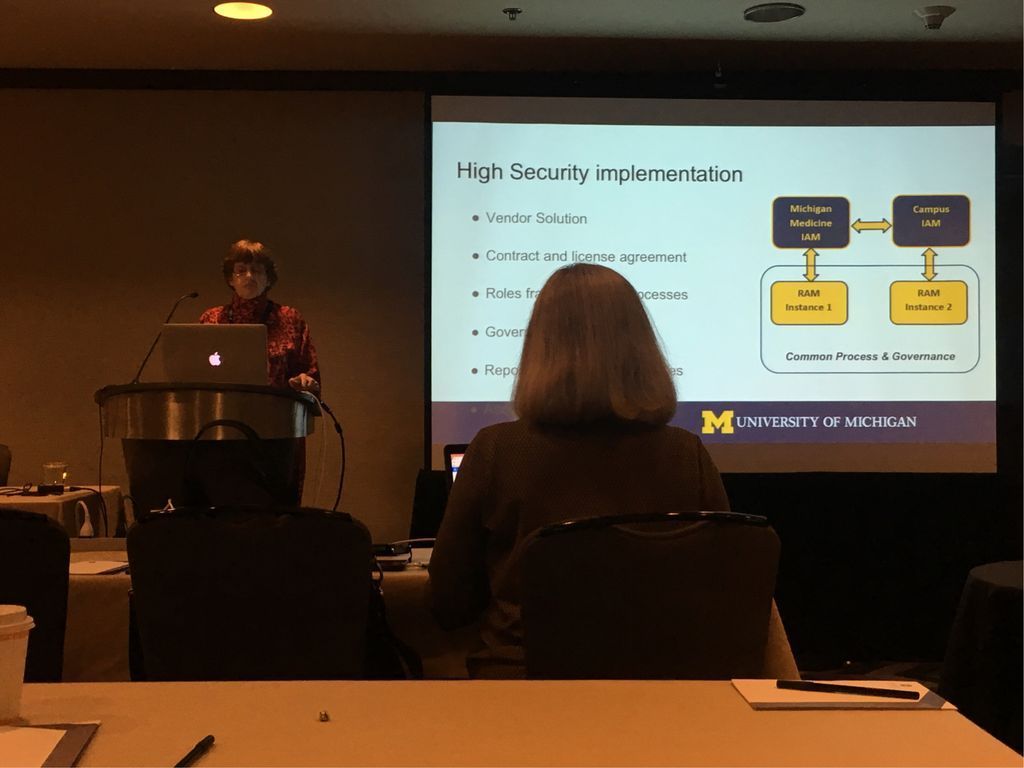 CAMP out at Technology Exchange!

Don't miss the opportunity to join us for CAMP Week at TechEX in Denver from December 5–9.
We're back in person this year with a full lineup of sessions that address the most critical issues in identity and access management. Your peers spent months developing these stellar sessions like the one Gail is co-presenting. You don't want to miss it!