By Apryl Motley, CAE, InCommon Communications Lead
Erik Coleman and Anne Tacazon will be our featured panelists for "Getting IAM Done. Better. Faster. Together." as part of IAM Online on Wednesday, April 19 at 1 p.m. ET with Jean Chorazyczewski, director, InCommon Academy, serving as moderator. 
Erik, IAM architect at the University of Illinois–Urbana-Champaign, and Anne, who serves as interim business service manager, Identity & Access Management, at the University of Washington, will share their experiences as participants in the 2022-2023 cohort of the InCommon Collaboration Success Program (CSP).
They will discuss how they got involved with Internet2/InCommon, what led them to the CSP, and provide related highlights from their project work.
Fun Facts About Erik
Favorite Song: Probably "Goodbye Yellow Brick Road" by Elton John

Best IAM Advice He Ever Received (& from whom): "There's an edge case for everything." (from an unknown conference presenter many years back). Don't try to perfect automation to account for every possible scenario; just have a documented manual process for those edge cases.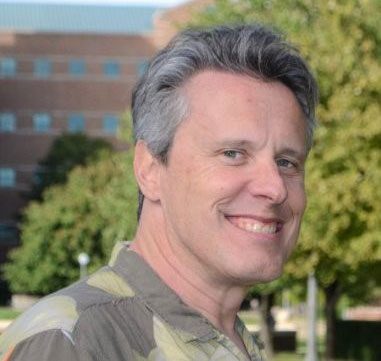 Erik, who has worked in some IAM capacity during his 20+ years at the university, gave us a preview of some of the insights he'll share during the panel.
Q: What has been the main benefit of the CSP for you thus far?
A: The greatest benefit is the ability to engage with peer institutions, whether it is to learn, commiserate, or just bounce off ideas with them. Although we all have unique requirements and environments, there are a lot of similarities in the higher-ed space. It's sometimes easier to refactor someone else's solution to fit your own rather than just staring at a blank page.
Q: What would you say to other institutions considering participation in the program?
A: It is the best "consulting" bargain you'll pay [for]! And the invaluable connections you build with peer institutions live on long after the CSP program period ends.
What do you hope attendees will learn from your participation on the panel?
A: I hope that attendees can realize the importance of the "C" in "CSP," in that the strength of this community is a huge part of what makes our lives easier working with the Trusted Access Platform.
Join Us!
Already registered for IAM Online in the last year? You will automatically receive Zoom coordinates for current and future IAM Online webinars – you only need to register once!
Haven't attended an IAM Online? Register Now!
Connection details will be emailed directly to all registrants on the morning of the event.
Got ideas for IAM Online? Let us know.
ICYMI